Giving back to our planet more than we take
Because we care

Renewable
Cellulosic fibres are derived from renewable raw material wood

Natural
Fibres are certified compostable & biodegradable, going back to nature - naturally

Sustainable
Strict control measures to source only from sustainable plantations and processes to ensure minimal environmental impact

Social
Working with the communities to help bring societies closer
Our five-pillar approach
Responsible

Manufacturing

Pioneering Products

and Solutions
Responsible Sourcing:
Forestry and Wood
Birla Cellulose has a comprehensive best-in-class forestry management system. The policies are complaint to global standards & partakes in conservation of endangered forests, High Conservation Value (HCV) forests and biodiversity.
Sustainable Forestry
Environmentally
Appropriate
Wood

sourcing policies at Birla Cellulose meet stringget global standards and are certified by the likes of FSC®C118017, SFI and PEFCTM.

The business engages closely with leading NGOs like Canopy to understand globally available forestry information and standards. Birla Cellulose has achieved green shirt ranking in Canopy's Hot Button Reports 2017, 2018, 2019 and 2020 which is a testament to our global leadership position in responsible sourcing.

30-35 Buttons View Report
Responsible
Manufacturing
Birla Cellulose has backward integration into pulp manufacturing across five plants in Canada, India and Sweden. These pulp plants have integrated closed loop system, which ensures lower energy and oil consumption.
Water consumption of Birla Cellulose fibre manufacturing units is amongst the lowest in the world. Adopting further roadmap to the Best Available Technologies (BAT standards) for key sustainability parameters by 2022.
As a signatory member of Zero Discharge of Hazardous Chemicals (ZDHC) Birla Cellulose has partnered with industry bories, brands, technology experts & certification bodies to formulate global industry norms for greater sustenance. All our pulp and fibre manufacturing plants conform to ISO 14001 and ISO 9001.
Birla Cellulose is a member of Sustainable Apparel Coalition (SAC) and is amongst the first fibre brands to adapt Higg FEM 3.0 in which it has scored in upper 3rd quartile.

All Birla Cellulose pulp & fibre factories focus on self-improvement through Life Cycle Assessment, conforming to ISO 14040/44, and global benchmarking.
Pioneering
Products and Solutions
Birla Cellulose fibres have certification like USDA Bio-based, Oeko-Tex Standard 100, Cradle to Cradle Gold Material Health Certificate.


Birla Spunshades, the spundyed viscose has excellent advantages in downstream. It reduces greenhouse gas emission by 20%, effluent discharge & water consumption by 40%. Birla Cellulose has earned gold level material health certificate from the Cradle to Cradle Products Innovation Institute for our product Birla Spunshades, thereby becoming the first manufacturer of VSF to get this certification.
The fibres are friendly during the end of cycle as they biodegrade and decompose within eight weeks, thus avoiding problems due to landfills.
Value Chain
Partnerships
Birla Cellulose has formed a first-of-its-kind Value Chain integration and engagement platform, called LIVA Accredited Partner Forum (LAPF).
The engagement is focused on improvement in product quality, service orientation, innovation & improved environment footprint like Detox 2020, across the value chain.
Multiple sustainability-focussed programs related to transparency and traceability of the value chain are implemented to support requirements of global brands and markets.
Societal
Well-being
Birla Cellulose engages with communities in the vicinity of its manufacturing units by understanding their need in a systematic manner. Welfare initiatives like Health Care, Women Empowerment, Education, Infrastructure Development and Clean Water & Sanitation are implemented to benefit the
community. The Group's footprint straddles across 5000 villages globally, reaching out to 7.5 million people annually. This is actively managed across the Group as a stakeholder management program for sustainable business.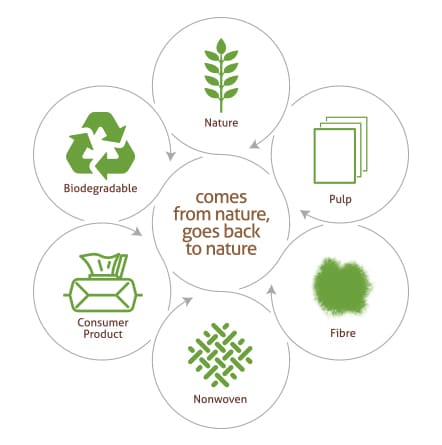 Mail Us
Partner
with Us

Thank you for sharing your details.
Our team will process your request as soon as possible.