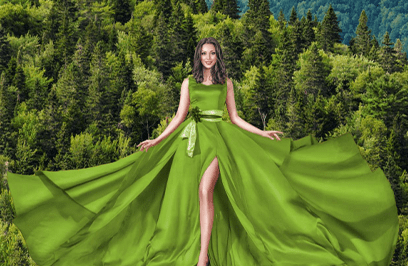 News
Sustainability Report 2019-20
Our unwavering drive on sustainability initiatives has established the leadership in key sustainability impact areas such as forestry, water use, climate change, closed-loop technologies, circularity, transparency and community services.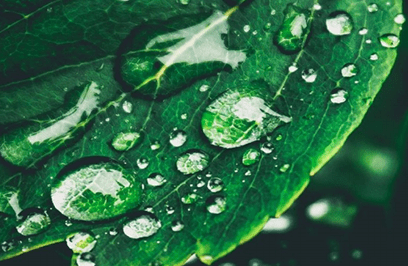 News
Technology Leadership - TRC meets all consumption norms of EU BAT (European Union Best Available Technologies)
We are committed to using the best available technologies for manufacturing process in order to optimize the consumption level of all raw materials and to recover and recycle as much as possible.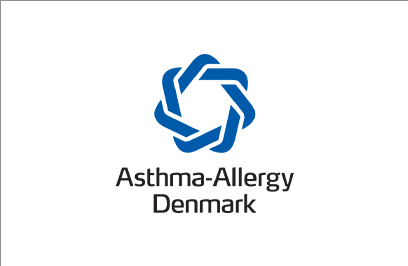 News
Creating value by protection from skin allergies
Blue Label certified viscose makes life easier for people with skin allergy and those who want to minimize their risk of skin allergies.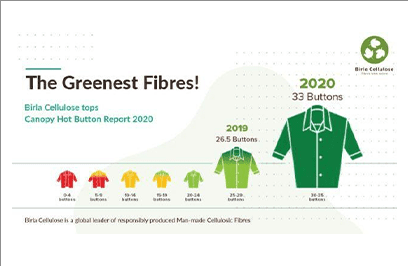 News
Aditya Birla tops the Canopy Hot Button rankings 2020
Partnering with the upstream and downstream value chain to continually improve the forestry and wood sourcing practices and co-creating next generation feedstock solutions.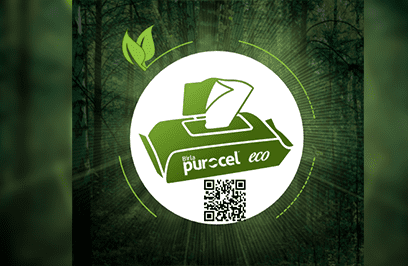 News
Purocel Eco - Empowering Consumers - Right to Know Product Sustainability
Consumers can scan a unique QR code printed on the wipes' pack to know more about the product's sustainability credentials and the green manufacturing practices used for making it.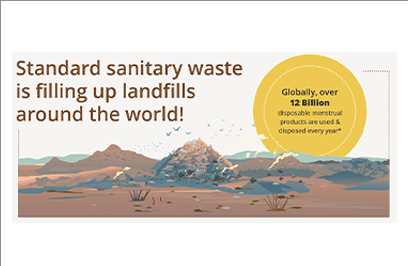 News
Women endorses the sanitary pads made with Purocel EcoDry top sheet
Sanitary pads made with 100% biodegradable Purocel EcoDry top sheet, feel softer on skin and perform better than current products as per a recent consumer study involving 300+ consumers in India.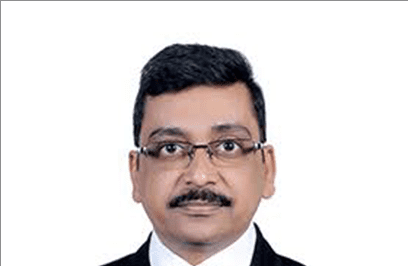 News
Improving the sustainability of Nonwoven products in a cost effective way.
Speaking on Sustainability & Circular Economy, Mr. Rahul Bansal laid out the need and methods of building sustainable products in a cost-effective manner, while also highlighting the drivers and future road of sustainable product solutions.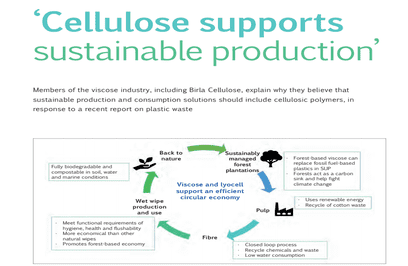 News
Man Made Cellulosic Fibers are Natural
Cellulose Supports Sustainable Production
01, 2020 | Nonwovens Report International Published by WTiN
View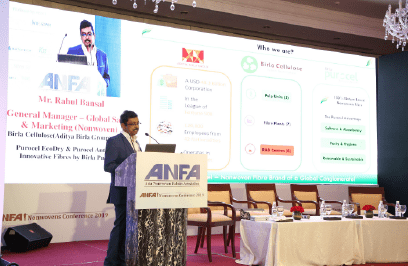 Event
Overwhelming response for Purocel EcoDry at ANFA 2019
Mr. Rahul Bansal, General Manager, Global Sales & Marketing (Nonwoven) presented about our latest innovation Purocel EcoDry for Feminine Hygiene Product during ANFA (Asia Nonwoven Fabrics Association) 2019. During the product presentation, he also pre
7-8 November 2019 | New Delhi, India
View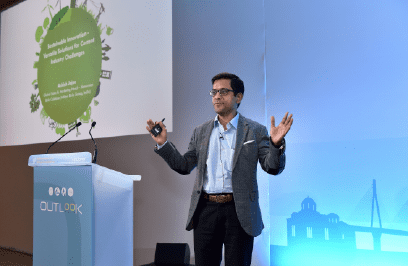 Event
Birla Purocel unveils Purocel EcoDry for Feminine Hygiene Products
Mr. Ashish Jajoo, President – Global Sales & Marketing Head of Birla Purocel unveiled Purocel EcoDry – a revolutionary product which comes from natural & 100% bio-degradable viscose staple fibre. Purocel EcoDry has been successfully used to make the t
9-11 October 2019 | Athens, Greece
View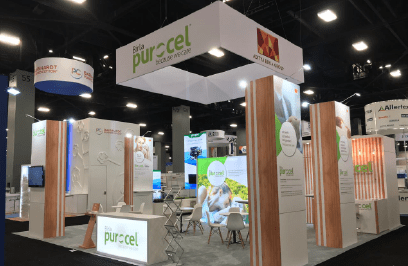 Event
IDEA 2019 – Birla Purocel at World's Preeminent Event for Nonwovens
Purocel showcasing its variety of innovative offerings at IDEA 2019
25-28 March 2019 | Miami, USA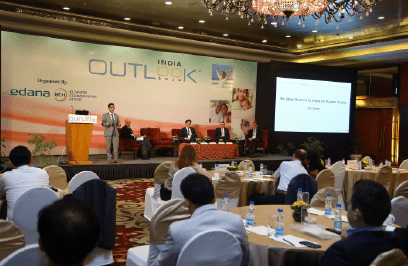 Event
Outlook India – Keynote Speech on Bio Based Solution for Wipes & Hygiene Industry
Keynote address delivered by Mr. Ashish Jajoo, Global Sales & Marketing Head – Nonwoven, Birla Cellulose during the Outlook India 2019.
13 February 2019 | New Delhi, India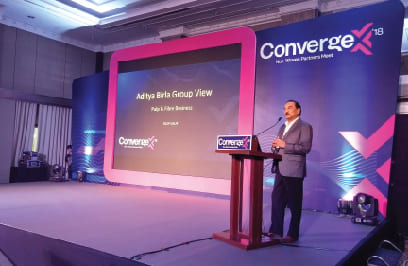 Event
ConvergeX - Grand launch of Birla Purocel
Birla Purocel launched the first edition of it's flagship event wherein all our non-woven value chain partners came together and discussed the issues, opportunities for the industry and create action plan for better future for industry.
3 October 2018 | Bangkok, Thailand
View