Innovating solutions that improve peoples' lives
Because we care

Back
Hope FR
Inherent flame retardant fibres for mattress and upholstery products
Flame retardant property in nonwovens help in making the mattresses and upholstered furniture more safe for consumers at home and public places. However, topically treated nonwovens have chemicals which create challenges like toxic hazard. Inherent flame retardant fibres offer a complete solution for flame retardancy in mattresses to fulfill the specific requirements of CPSC 16CFR part: 1633: US federal mattress flamability standard, in the form of nonwoven matt.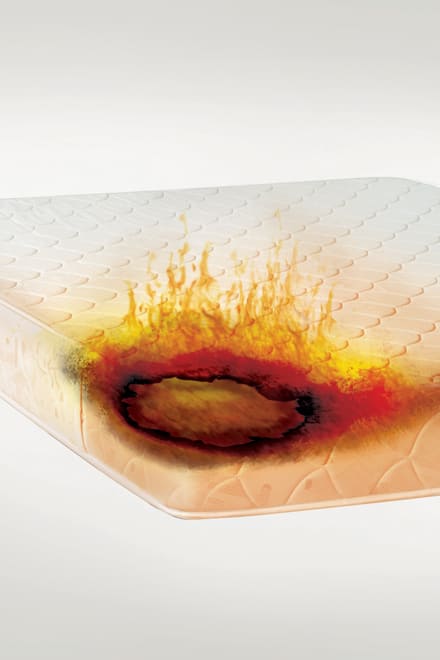 Distinct Advantages
Inherent flame retardant property
Builds-up a char layer avoiding oxygen flow, providing barrier against the heat source
Biodegradable cellulosic fibres that do not melt or drip when burnt
Denier Range - 3 Den to 4.6 Den/Cut Length - 51 or 60mm
Applications
Mattress ticking
Mattress backing
Upholstered furniture
Mail Us
Partner
with Us

Thank you for sharing your details.
Our team will process your request as soon as possible.