Innovating solutions that improve peoples' lives
Because we care

Back
Face Mask
Smoothest experience for next to skin applications like facial masks with advanced moisture management
Birla Purocel Face Mask fibres have been specifically developed for the use in facial masks. The smooth fibre surface with lowest possible friction is created for a soft silky feeling.The unique structure providers superior moisture management for optimum transfer of active ingredients which is unmatched. High strength of fibres provides dimensional stability to the mask Cellulosic fibres which are biodegradable and compostable. The fibres are manufactured with highest level of purity and are made from the renewable raw material wood which is responsibly managed forests. The comfort to end user is already making it the best choice for the next generation face mask products.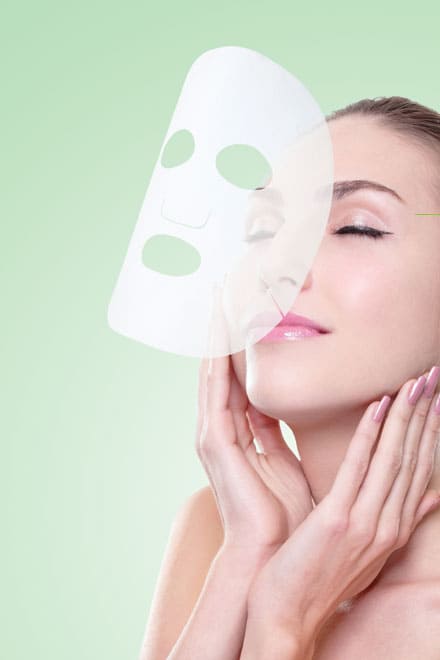 Distinct Advantages
Extremely soft feel
Enhanced dimensional stability
Improved compatibility with cosmetic beauty care lotion
Applications
Face masks
Premium facial wipes
Cosmetic pads
Mail Us
Partner
with Us

Thank you for sharing your details.
Our team will process your request as soon as possible.